Why Us
Unbiased and expert advice
Tailor-made, home-to-home safaris
Best rates, exclusive offers and no surcharges
24 / 7 / 365 expert support while you travel
Whats Selling
Safari Holidays in Africa
Are you thinking of a holiday safari with a bit of wildlife adventure, relaxing on the beach, city excursions, mountain climbing, playing golf and culture tour ?. We have a wide variety of holiday packages across top destinations in Africa; from wildlife safari holidays at the famous Masai Mara and Serengeti, Beach holidays on the white sandy beaches of Zanzibar, Mombasa, Seychelles and Mauritius, Gorilla trekking in Uganda, Mountain climbing at Mt Kenya and Kilimanjaro, adventurous trips to the famous Victoria Falls in Zambia and Zimbabwe; to romantic Honeymoon holidays. A holiday in Africa has unforgettable experience and rich memories to forever cherish. Contact our holiday experts to plan your dream holiday in Africa.
Holiday Packages in Africa
We offer a wide range of holiday packages, to major destinations in Africa. Our exclusive packages include family holidays, camping safari, beach holidays, photography holidays, mountain climbing, bird watching safari, private and secluded holidays, sports holidays, weddings and honeymoons. Our packages are exclusively customized to ensure you have a great time and value for your money.

NB:- Our packages are flexible and can be tailored to meet your personal requirements.
Africa Holiday Destinations
Take some time off your daily routine and explore nature at its best, Africa has some of the top holiday attractions ever seen. From the white sandybeaches of Mombasa, Seychelles and Zanzibar to the beautiful landscapes full of wildlife, the highest mountain in Africa (Mount Kilimanjaro), the golden deserts at the North, the huge Gorillas at Bwindi Forest (Uganda) and the famous Victoria Falls in Zambia. Just to mention a few, Africa is simply exotic and magical.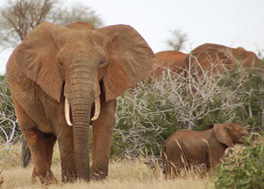 Kenya has so much to offer holiday makers, from the beautiful open plains full of wildlife at theMasai Mara, Samburu and Amboseli, to the second highest mountain in Africa(Mt Kenya), down to the white sandy beaches at the coast, the semi arid deserts to the north...
Situated in Eastern Africa, Tanzania is a top destinations for wildlife watching, beach vacations and mountain climbing; it is blessed with outstanding wildlife national parks, world heritage sites, a phenomenal tropical climate, kilometers of white sandy beaches and home to Africa's tallest mountain (Mount Kilimanjaro); Tanzania...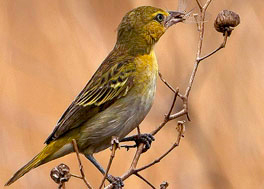 Uganda is a unique country with top trekking and hiking holiday destinations; it is home to one of the most diverse and concentrated ranges of African fauna that include the famous Bwindi Impenetrable Forest and Kibale forest – home to the highly endangered mountain gorilla and...
Holiday Accommodation in Africa
Africa offers a wide range of accommodation, from Luxury 5 star hotels and Lodges, family Villas to Tented Camps and Hostels. Whether you are on business, leisure or holiday; there is accommodation to suit you.
---

Holiday activities in Africa
The main attraction on a African tour is viewing wildlife and birds species at their natural habitat, imagine being in the jungle with over a thousands wildebeest, Lions, Elephants, Leopards, Antelopes,Giraffes, cheetah, Zebras and many more. Also on the attractions would include the golden deserts, the white sandy beaches, mountains, forest, theaters, museums and art galleries. Below are some of the things to do while on an African holiday.
Going on a Safari
The word 'Safari' is used to refer to a wildlife tour in game parks and reserves; Safari is one of the main tourist attractions in Africa. Eastern and Southern Africa have the most safari destinations in Africa, with plenty of wildlife such as the 'big five', the great wildebeest migration, birds, gorillas and many more. Some of the major national parks in eastern Africa would include the famous Masai Mara, Serengeti national reserve, Ngorongoro, Lake Nakuru national park and Bwindi forest; and on the southern Africa would include Kruger national park, Etosha national park, Okavango Delta and North Luangwa national park. For the more adventurous people depending with the park, you would choose to tour in a hot air balloon, hiking, cycling or in a 4*4 open roof cars.
Relax on the Beach
If you are looking for a total relaxation or some time off your normal life or an escape to a private and secluded place, on the east coast is the place to be; from the white sandy beaches of Mombasa to the idyllic island of Zanzibar, or the more private beaches in Seychelles and Mauritius. Besides the wonderful beaches, there are luxury Hotels and lodges facing the coast line with great facilities for a beach holidays.
You can engage yourself in some of the Beach activities like the wind surfing, deep sea diving, kite surfing, camel and horse riding along the beach, scuba diving, dhow cruising, fishing trips, swimming with dolphin and playing golf.
Mountain climbing and hiking
Africa offers some of the best hiking, trekking and mountain climbing holidays in the world. In east Africa; besides the obvious Mount Kilimanjaro, there are other lesser mountains like the Rwenzori Mountains and Mount Kenya that take a couple of days to get to top, or the one day climbing mountains like Mount Longonot, Elementainta, Elgon and many more.
For those who fancy trekking, you can choose Gorilla trekking safari in Uganda, a walking safari at Samburu national park or Kruger national park in South Africa or take the easy one day walking safari at Hell's gate.
Going on an Adventure
You could say any trip to Africa is adventurous; but that is not true, it depends with the places and activities taken. A trip to the famous Victoria Falls in Namibia and engaging yourself in a bungee jumping activity off the bridge, swimming up the edge or swimming with dolphins at the Indian Ocean, water rafting, kayaking and deep sea diving, can be more adventurous on a holiday in Africa
A multi-countries safari(overland safari) can also be adventurous hence you will tour most of the major places of attractions in different countries, this would be a tour taking you through Kenya, Tanzania, Uganda, Malawi, Namibia down to South Africa. this tour can be structured to meet your requirements.
Attend Cultural Theaters and Festivals
Africa is made up of thousands of ethnic groups and each group have their own religion and traditional believes and background. A mixture of these backgrounds brings out some of the best themes in the Theaters, music, poetry, drama festivals.
Shopping in Local markets
Visiting an African market has its own unique experience; you have the opportunity to see the local traditional artisans and craftsmen at work. You can buy some wonderful gift or decorations to take back home, this would include the African wood carvings and furniture, the Masai bead work jewelry, textiles and embroidery. Shopping in these markets also empowers the local economy.
Explore Africa by region.