Gorilla Trekking in Africa
Enjoy guided Gorilla trekking tour in Uganda, Rwanda or Congo. Gorilla trekking is no doubt one of the top attractions in Africa, trekking through the dense jungle forest in search of the mountain gorillas and spending some quality time watching the gorilla families in their natural habitat, learning their way of living and their jungle survival tactics.
Bwindi National Park Picture Gallery


The Mountain Gorilla at Bwindi Forest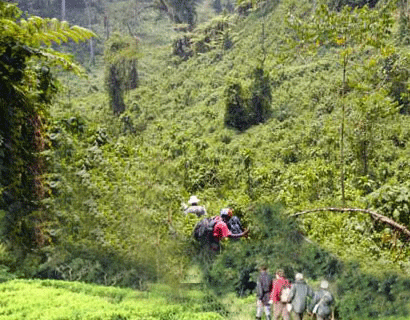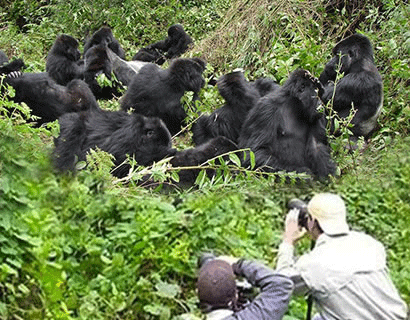 People trakking the gorillas at Bwindi national park


A distance view of Bwindi impenetrable forest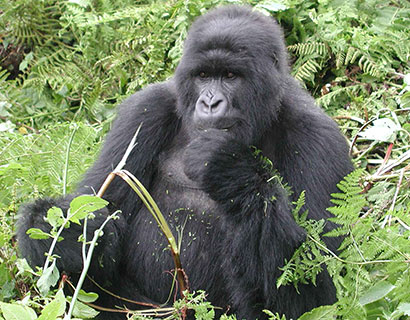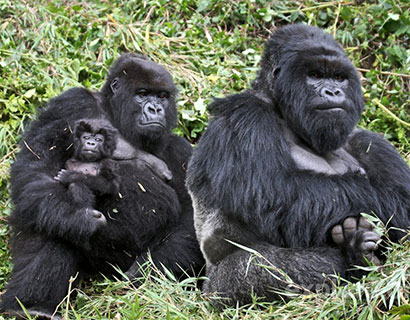 Gorilla families at Bwindi national park


A morning distance view of Bwindi.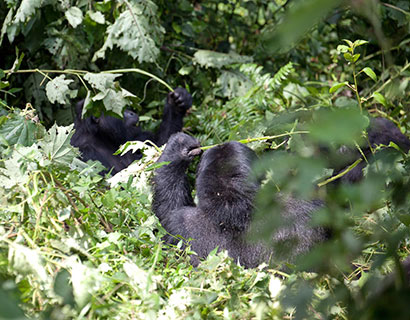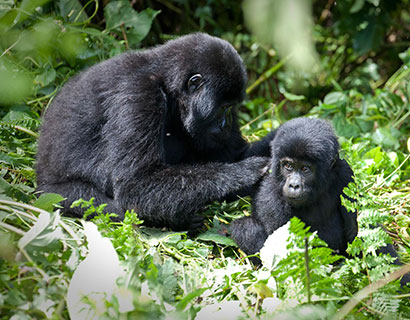 More picture of the Gorillas at Bwindi national park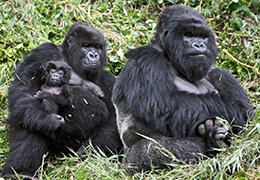 Gorilla trekking is one of Africa's top attractions, highlighting one of the world's most endangered apes. It's a lifetime experience, trekking through the thick forest, watching various birds and tree species, spending some time watching the wild gorillas among other primates.