About Kenya
The main activities on a Kenyan holiday is; a wildlife tour at major national parks, a drive to a sub Saharan desert, relaxing on the white sandy beaches, mountain climbing and hiking in forests. With the rich traditions and cultures, Kenya also offers great theaters, museums and art galleries that have an insight understanding of Kenyan and its people.
Where to go and what to do
There are over twenty popular places of attraction in Kenya; The Masai Mara National Reserve is arguably Kenya's top attraction, its home to all the Big Five, the great annual wildebeest migration and thousands of other wildlife. Lake Nakuru national park is also famous for its wide variety of bird's species that includes the pink flamingos. Other attractions include Amboseli national park; home to the huge herds of elephants, hiking Mount Kenya and a tour to the hot water spring at Lake Bogoria.

Kenya shares the warm Indian Ocean coastline at the south; the coastline boasts superb footprint-free beaches at Mombasa, Malindi, Lamu and Watamu. Along the stretched line of beaches, there are lots of Hotels offering luxury accommodation, restaurants and bars with lots of entertainment and holiday activities.

Kenya is located at the hub of eastern Africa; this makes it an ideal destination if you want to have a combined country tour of Kenya–Tanzania, Kenya–Uganda, Kenya–Zanzibar or a combination of all the three countries(Overland Safari). The combination can be ideal for honeymooners, bird watchers and people who love nature and wildlife.
Weather
Since Kenya is along the equator, the weather is said be relatively stable with the days being sunny and the nights being cool. long rains are usually in March-April and short rains in November-December
Airports and Getting Around
Jomo Kenyatta International Airport is the main airport in Kenya, located about 13 Km from Nairobi city center, the airport serves as the main flight hub for international flights and as well as local flights.

Wilson Airport is a small airport located about 7km from the Nairobi city center; it is mostly used for internal and private chartered flights to destinations such as the Masai Mara, Amboseli, Samburu, Mombasa, Malindi , Zanzibar, Serengeti national park and others parts in East Africa.

Other major airports include Mombasa Moi International Airport, which serves as the main flight hub around the Coastal region; Kisumu International Airport that serve as the flight hub in western Kenya and Eldoret International Airport.

Road transfers from airports to hotels or to major destinations in Kenya can be done in private mini buses, vans, taxis or hire private cars. For Safari games drives, due to the rough terrains; we recommend to use the 4WD cars with large sliding windows and a pop-up roof for viewing wildlife and the beautiful landscapes.

For local flights, airport transfers, Safari road drives or further information on transport; Contact our transport department.
Kenya Holiday Packages
Check out some of our featured Kenyan holiday packages that cover most popular destinations in Kenya, Our exclusive holiday packages include honeymoon and wedding packages, wildlife safari packages, tour of the semi arid desert , family holidays, group holidays, sporting holidays, mountain climbing and beach holidays. Our packages are customized to ensure you have a life-time experience and value for your money. You can choose from the wide range of holiday packages below or Contact any of our Holiday expert to structure your personalized holiday in Kenya.
Kenya holiday destinations
Kenya has long been a major Holiday destination in Africa, whether it's the short safari holidays for first-timers or is the more comprehensive combined safari and beach holidays; Kenya has it all, from the beautiful landscapes full of wildlife, the white sandy beaches, semi arid deserts, mountains, valleys, lakes and rivers. Check out some of the top holiday destinations in Kenya.
---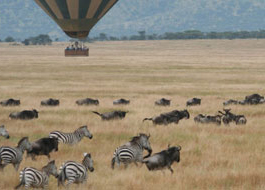 Enjoy watching your favorite wildlife and bird species on a safari holiday in Kenya, with the beautiful landscapes full of wildlife and the lakes surrounded by birds, the views are just unimaginable. Below are some of the popular safari destinations in Kenya.
---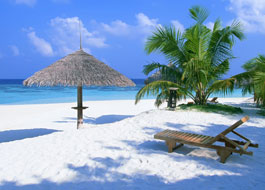 Enjoy the warm tropical waters on a Kenyan beach holiday, you can either relax on a romantic private island, sunbathing and enjoying the different kinds of Spa or head to more lively resorts with thrilling water sports activities. Below are some of the popular beach destinations in Kenya.
---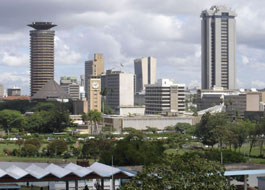 ---
Discover awesome trekking, climbing and cycling holiday destinations in Kenya. Climb to the summit of Mount Kenya or enjoy a one day family trekking at mount Longonot. Plan your trip today or check out some of the popular Mountain climbing destinations in Kenya below.
---
Hotels in Kenya
Whether it's a holiday with your family, friends or a business trip; Kenya offers a wide range of luxury accommodation. From the prestige 5 star Hotels, Lodges and Safari Camps, to lesser remote tented camps and hostels. May it be a wildlife safari holiday, a city excursion or a more relaxed beach holiday; there is always accommodation for you. Check out some of the hotels below or contact any of our holiday experts to find you an accommodation that suits you.
Top Holiday Deal in Kenya
Browse our holiday deals on offer and get more on quality and less on cost, we have amazing safari holidays, beach and sunshine holidays, family holidays and mountain climbing holidays. Our deal are perfect for you and your wallet.
*Sorry ! We are currently reviewing our holiday deals in Kenya, please check back soon*