About Tanzania
Tanzania is a diverse holiday destination with so much to offer holiday makers; from the stunning national parks full of wildlife, to the highest mountain in Africa, friendly people with diverse cultures and the long stretches of white sandy beaches full of beach activities; it's a beautiful country with plenty to explore.

Tanzania is within the East African region bordering Kenya and Uganda to the north; Rwanda, Burundi, and the Democratic Republic of the Congo to the west; Zambia, Malawi, and Mozambique to the south; and the Indian Ocean to the east. Tanzania has a mix population of about 44.9 million; in various religions, races and cultures. The country uses presidential government system with Dodoma as the capital city and Dar es Salaam as the largest and the leading commercial center with most government offices and port.

Tanzania is believed to be home to some of the earliest human remains in the world, at Olduvai Gorge (known as the 'Cradle of Mankind') Human habitation can be traced back 1.9 million years ago. Tanzania was first controlled by the Portuguese 1498 – 1506, when the Arabs took over, then the Germans in the 19 century and finally the British before Tanzania getting its independence in 1961.
Where to go and what to do
There are over twenty popular places of attraction in Tanzania; Serengeti National Reserve and Ngorongoro crater are arguably Tanzania 's top attraction; home to all the Big Five, the great annual wildebeest migration , hundreds of bird species and thousands of other wildlife. Other top attractions include Africa's highest mountain (Mount Kilimanjaro), Lake Manyara home to the tree climbing lions, Usambara Mountains that are ideal for hiking trips, Tarangire National Park, Ruaha National Park, Selous Game Reserve which is one of the largest protected wildlife areas in the world, and finally the white sandy beaches at Zanzibar Island.

Tanzania is strategically located along the eastern – southern African tourist corridor making it an ideal destination for Overland Safari tour or combined country tour of Kenya–Tanzania, Kenya–Uganda, Kenya–Zanzibar. The combination can be ideal for adventure safaris, bird watching, photography and nature expedition.
Weather and Best time to visit Tanzania
Since Tanzania is along the equator, the weather is said be relatively stable with the days being sunny and the nights being cool. Long rains are usually in March-May and short rains in November-December. The best time to visit Tanzania is between December to March and June to October, on this period it is dry with plenty of wildlife to watch.
Airports and Getting Around
Julius Nyerere International Airport (JNIA)is the main airport in Tanzania, located about 12 Km from Dar es Salaam city center; the airport serves as the main flight hub for international and local flights. Other international airports include Kilimanjaro International Airport (KIA) that serve major tourist destination in northern Tanzania and Abeid Amani Karume International Airport formally the Zanzibar International Airport; located on Unguja Island, 5Km south of Zanzibar town center.

Other smaller airports and airstrips include Bukoba Airport located in north-western Tanzania serving Bukoba, Kagera and Lake Victoria Region. Lake Manyara Airport, it serves Lake Manyara National Park and the surrounding areas.Dodoma Airport, it serves the capital city of Tanzania. Arusha Airport, a small airport serving Arusha Town. Moshi Airport a small airport serving Moshi Town. Mwanza Airport is a major regional airport in Mwanza and Lake Victoria region among other smaller airports in Tanzania.

Road transfers from airports to hotels or to major destinations in Tanzania can be done in private mini buses, vans, taxis or hire private cars. For Safari games drives, due to the rough terrains; we recommend to use 4WD cars with large sliding windows and a pop-up roof for viewing wildlife and the beautiful landscapes.

For local flights, airport transfers, Safari road drives or further information on transport; Contact our transport department.
Tanzania Holiday Packages
Check out our featured Tanzanian holiday packages that cover most popular destinations in Tanzania, Our exclusive holiday packages include honeymoon and wedding packages, wildlife safari packages, family holidays, group holidays, mountain climbing and beach holidays. Our packages are flexible and can be customized to personal requirements to ensure you have the value for your money.
Top Attractions
From the rolling open plains of Serengeti and Ngorongoro full of wildlife, to the famous snow-capped mount Kilamanjaro, down to the white sandy beaches of Zanzibar Island. Tanzania has it all; whether you want to just chill out in a luxury hotel with your loved one, be challenged in a deep sea diving or take an exciting wildlife watching safari. Check some of the top holiday destinations in Tanzania below.
---
Enjoy watching your favorite wildlife and bird species on a safari holiday in Tanzania, with the beautiful national parks full of wildlife and the lakes surrounded by birds and stunning landscapes, the views are just unimaginable. Below are some of the popular safari destinations in Tanzania.
---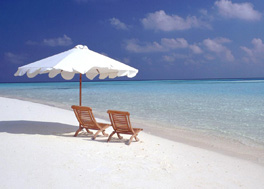 Enjoy the warm tropical waters of Tanzanian coastline on Zanzibar Archipelango, there are various top end beach destinations; where you can just relax and enjoy your private romantic holiday, sunbathing and enjoying various luxury treats or engage in any of the thrilling water sports activities. Below are some of the popular beach destinations in Tanzania.
---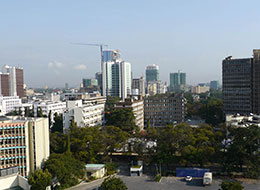 City Tours
Book your one day city tour, sightseeing tours, city excursion, walking tours & more at Kentz safaris. Plan your trip today or check out some of the popular city tour destinations in Tanzanian below.
Dodoma
Zanzibar Stone Town
---
Discover awesome trekking, climbing and cycling holiday destinations in Tanzanian. Climb to the summit of Mount Kilimanjaro or enjoy a one day family trekking at the Usambara Mountains. Plan your trip today or check out some of the popular Mountain climbing destinations in Tanzanian below.
Usambara Mountains
Mount Meru
Hotels in Tanzania
There is an endless list of hotels, Lodges, villas, Hostels, tented camps and camping sites in Tanzania; the list ranges from luxury 5 star hotels and Lodges, private excluded beach front villas to lesser remote tented camps and hostels.Whether it's a wildlife safari holiday, a city excursion, a business trip or a more relaxed beach holiday; there is always accommodation for you. Check out some of our recommended hotels below or contact our holiday experts to find you an accommodation that suits you.
---
Top Holiday Deal in Tanzania
Browse our holiday deals on offer and get more on quality and less on cost, we have amazing safari holidays, beach and sunshine holidays, family holidays and mountain climbing holidays. Our deal are perfect for you and your wallet.
*Sorry ! We are currently reviewing our holiday deals in Tanzania, please check back soon*